Taxi in Valencia
Are you looking for a taxi in Valencia? TaxisValencia.net is a company specialised in transport and journeys in the city of Valencia and its surroundings.
We have a wide range of taxi services in Valencia such as: Valencia airport taxis, business taxis, taxi fares, Cheste circuit taxis and much more.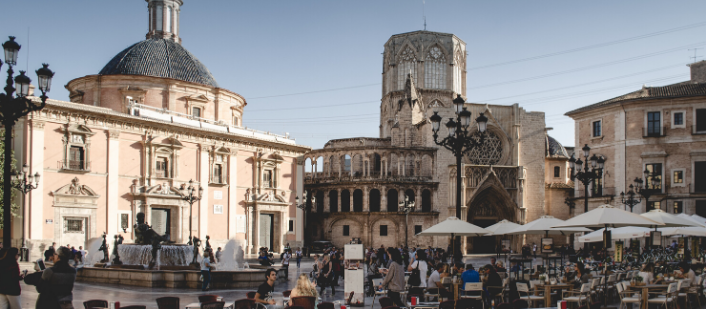 If you need a good taxi service in Valencia, we offer you the best.
Cheap taxi in Valencia
At Taxisvalencia.net we have the best taxi services in Valencia. We are a company that has been working in the taxi sector for 12 years. That is why we guarantee maximum quality journeys and impeccable care. We cover all your travel needs in Valencia.
In addition, we have 7-seat taxis adapted for people with reduced mobility. You only have to ask for our service 24 hours in advance. Of course, we maintain all our vehicles impeccably, so that you can enjoy the experience of a quality journey.
On our routes you will find the best value for money, as we have very competitive taxi fares in Valencia. Do not hesitate to contact us for your journeys to the airport, stations or any other point in Valencia and its surroundings.
Taxi in Valencia to the airport
If you have a trip planned, with our taxi service in Valencia everything is much easier. Don't worry about where to park your car or if you are late for your flight. We will take you to the airport and pick you up on the way back. With our Valencia taxi service you will always arrive on time for your trip. We provide you with peace of mind and quality of life. You can find out more about our airport taxi service by visiting our special section.

Taxi in Valencia for companies
At Taxisvalencia we are specialists in taxi services for companies. We facilitate the transfer of personnel or guests of both large and small companies. We guarantee impeccable punctuality, impeccable hygiene and the greatest agility in all taxi journeys in Valencia.
In addition, every month we will provide you with a breakdown of your bills, so that you can control your expenses. For more information about our Valencia taxi service for companies, you can visit our corresponding section.

Taxi in Valencia to Ricardo Tormo Circuit
In Taxisvalencia we offer an impeccable taxi service to the Cheste Circuit. In this way, you will not suffer delays or traffic jams on your way to the sporting events held on the circuit. Travel to Cheste comfortably and quickly with our taxi service in Valencia. Find out more about this service by contacting us.

Contact the best taxi service in Valencia
Don't doubt it anymore and gain quality of life and agility in your displacements, asking for our taxi service in Valencia. At TaxisValencia.net we will solve your transport needs in the best possible way.
If you have any questions about our taxi service in Valencia, you can contact us by e-mail by clicking on the button below. At Taxisvalencia we will be happy to help you as soon as possible. In addition, now you can also order your taxi using our app.